At
Silicon Valley
,… religion technology, our future is being shaped.
The digital elite who wants to conquer the world!
Each era has its own elite, which holds the fate of the world in their own hands. It was the big factories and oil barons that dominated the 19 century, to be taken over later by bankers and hedge fund managers. The new global elite no longer has its headquarters on Wall Street. Its headquarters are today in Silicon Valley, just south of San Francisco, where one can identify all the leaders of the digital revolution that is in progress. They are founders and managing directors such as Google's Sergey Brin, Apple's Tim Cook and Mark Zuckerberg of Facebook. He is also Travis Kalanik of the internet taxi service Uber, as well as co-founder of Airbnb Joe Ghibia. All of them are framed by an army of developers, technicians and engineers who are constantly looking for the product of the future.
The iPhone appeared just a few years ago, but most of us do not even remember how the world was before. Cars without drivers were considered a crazy idea, which no longer surprises anyone. Dozens of companies are trying to see how unmanned aircraft can be used for transport, data collection, and other purposes. Huge armies of engineers are looking to find the Holy Grail of Artificial Intelligence.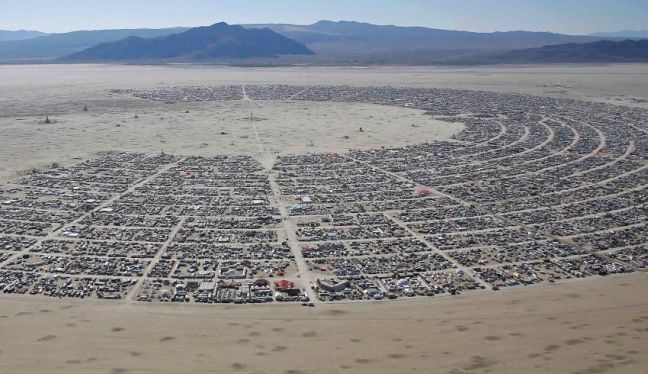 The Burning Man festival in Nevada is now a reference point for Silicon Valley's elite
We are undoubtedly experiencing a social transformation that does not seem to be avoidable. A change that can be compared to the industrialization of the 19th century, but this time it is moving at a much faster pace. The digital revolution is not just changing sectors of the economy, it is changing the way we think and live. Only this time, the transformation is different; it is led by a few hundred people.
But the new "rulers of the world" differ from their predecessors. Their primary goal is not money. They do not want to just define what we consume, but how we consume it. They do not seek their sovereignty exclusively in an economic field, but in everyone. The Wall Street religion is money. The religion of Silicon Valley is guided by faith in a message: that technology can change mankind for the better. Hoping to remodel the world radically, Silicon Valley residents believe their high-tech solutions will offer a better future for humanity.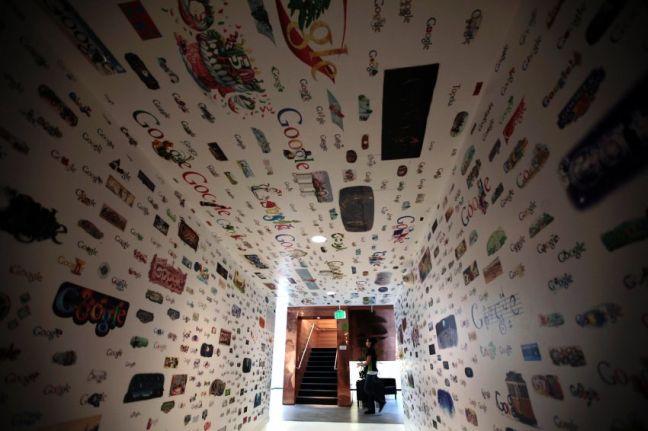 Provided, however, that there will be no external intervention. The Silicon Valley's elite does not need policy makers and regrets regulatory frameworks. Its message seems to be: if social values ​​such as privacy and data protection are an obstacle, then new values ​​need to be developed.
In the years that follow, the framework for our digital future will come into play. Those who want to play a role in shaping this future need to understand how the leaders of Silicon Valley work, how they see the world and what they want. Through the German magazine Spiegel, four protagonists of the digital elite open a window in this new world.
Ray Kurchshail, the prophet
67Google's Engineering Director is the inventor, among others, of the CCD scanner and the first word-conversion device. He has devoted his life to technology and shortly before he came to the following conclusion: 2029 computers can do what people just do better.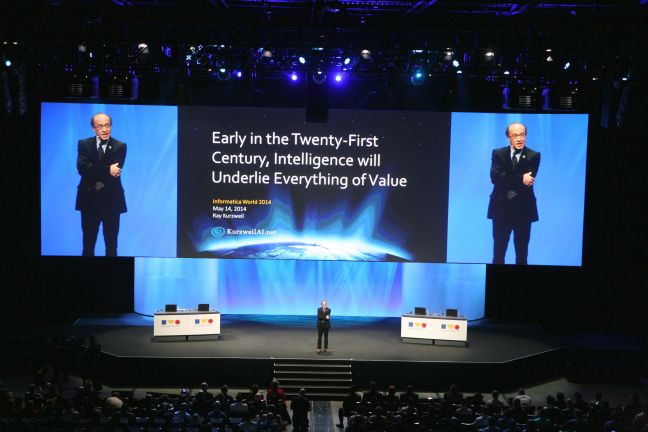 Everyday, Kursvail consumes daily 150 pills and injects vitamins and nutritional supplements, aiming to keep it as long as possible in life to anticipate technological developments that will allow the expansion of human life to infinity. Besides, Google and several other companies are working on fighting aging and discovering cancer treatment.
Kurchshail's predictions about the future are not new. 1990 predicted that computers would be able to beat people in chess within eight years. This was 1997. He insisted that the internet will change the world when only a few hundreds of academics will have access to the internet. He spoke of "online drivers" that can drive cars, a prediction that has been verified today.
Kurdhail's ideas have often been accepted with irony and mockery. "My ideas are no longer radical," he says in the German magazine Spiegel. "It's great that more and more people share my own idea of ​​the world."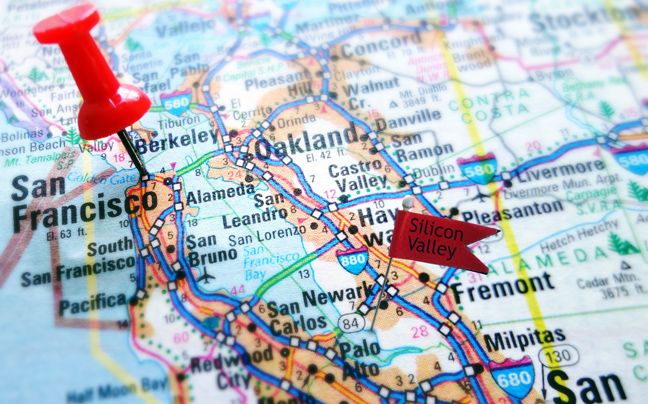 Sebastian Thran, the engineer
German Sebastian Than leads the famous Google X workshop, which has produced achievements such as Google's digital glasses, a car without a driver, and contact lenses that measure blood glucose levels.
Than does not believe machines will ever be able to replace humans altogether. However, he believes that we should begin to organize the governance of the future. "An individual in the right system is today as effective as 100 people in the recent past," he says. He is worried about the impact of this reality on the labor market, as he believes that an even greater number of jobs will be replaced by software.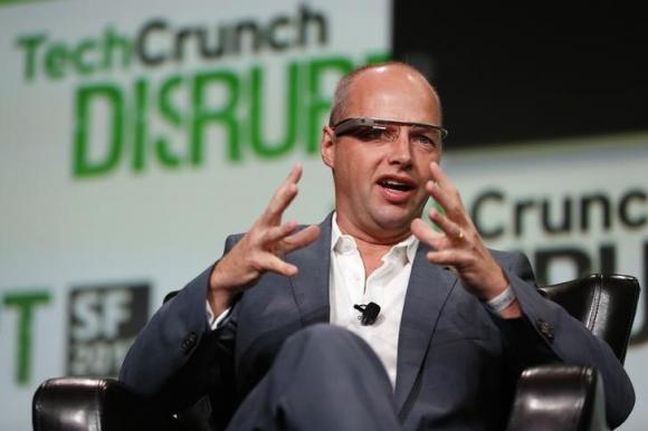 Passionate from an early age with the mind and human intelligence, he decided to specialize in robotics. "Those who are trying to make a robot get a huge appreciation for the size of human intelligence," he says. 47than Thran has built the best-ever robot in the world: the car without a Google driver.
Some time ago, he made a list of 20 domains in which he could change our lives. One in this, takes a look at the list and thinks what it should build. At the top of his list was his desire to improve travel safety. "Every year, 1,2 millions of people are losing their lives because of mistakes in driving," he says.
He does not believe in plans, in accurate forecasts of how something will evolve. "I believe in ambitious goals, missions," he says in the German magazine. For Thran, "Only those companies that are constantly moving and never stop experimenting will win in the end. Those who fall into the trap of old business models will die. " Politics and its makers are therefore the big enemies, because they slow down progress. "The rules are made to establish the dominance of existing structures," she says, adding: "We are trying to bypass them."
Peter Thiel, the ideologue
PayPal online payee co-founder Peter Thiel is one of the most influential people in Silicon Valley. His philosophy, as well as several other members of the technological elite, is based on the view that the achievement of prosperity requires the greatest degree of autonomy and the least possible government intervention. According to him, all Authorities should be treated with scumbags. In this world, there is little room for regulation and government guidance.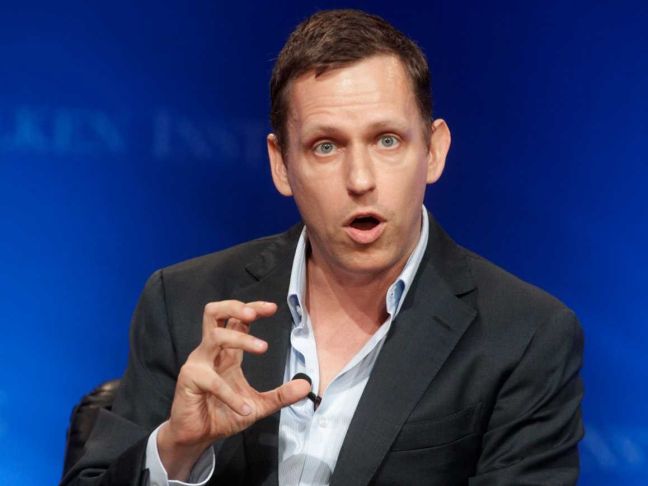 A few years ago, Thiel founded an institution that annually provides 100.000 dollars to 20 people under the age of 20 to abandon their studies and start their own companies. Stakeholders should leave school for at least two years. Thille believes public education is overstated and often a hindrance to progress. He also believes that people with good ideas should apply them and do not expect to tell them what to do.
2009 published a study titled "The Education of a Liberal," in which he writes, inter alia: "We are in a deadly struggle between politics and technology."
Joe Gbbia, the conqueror
Airbnb is the company that is committed to revolutionizing tourism, provoking the hotel industry. Despite strong competition, the company has managed to climb to the pantheon of new digital conquerors, with what it can mean for the old industry. Airbnb offers overnight stays in people's homes - sometimes a room, other the whole house. Demand is enormous and this initiative seems to change the face of global tourism.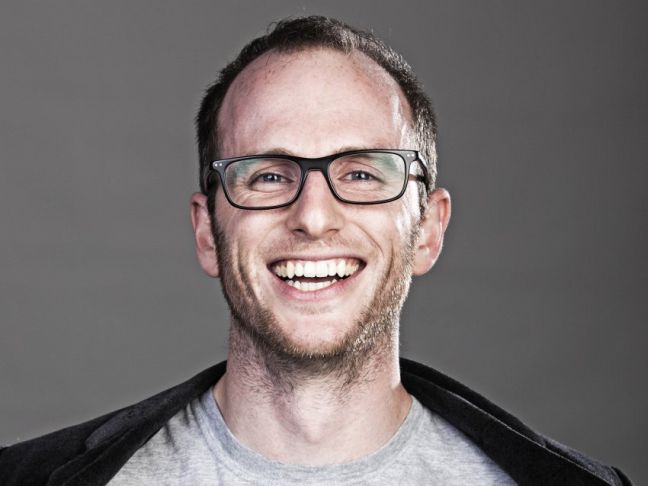 "We have presence in 190 countries, 34.000 cities and only tonight have 400.000 visitors. About 277 stays are closed every minute, "she says smiling.
His vision for the future extends beyond the offer of accommodation to people traveling. The company wants to be able to offer parallel excursions, rented cars, nutrition and everything else the traveler needs - all from one source and everywhere on the planet. 33-year-old Gheba wants to build a company that will be "the most creative place in the world".
"Why is it not possible to conquer the world and at the same time make it a little better?" He wonders.
Source: Newsbeast.gr