Pigs are known to be intelligent animals. But now maybe we should start looking at them with different eyes, as they show abilities which may have previously seemed impossible. Specifically, American researchers discovered after tests that pigs can play video games. In particular, scientists claim to have taught four pigs to play screen games with their muzzles. computer.
The four animals - with the names Hamlet, Omelette, Ebony and Ivory Trained to use a controller to point the cursor at screen and move it until it hits a virtual wall. Each time they did, they were rewarded with food.
His researchers Purdue University published in the journal Frontiers in Psychology, according to the BBC and the Guardian, stated that the fact that pigs were able to understand the connection between the lever and play, is not a small feat. The researchers described the pigs' efforts as more deliberate and focused than accidental.
Particularly striking is the fact that the pigs continued to play fearlessly even when the machine that gave them food. In other words, they continued to pass levels, with the encouragement and guidance of researchers.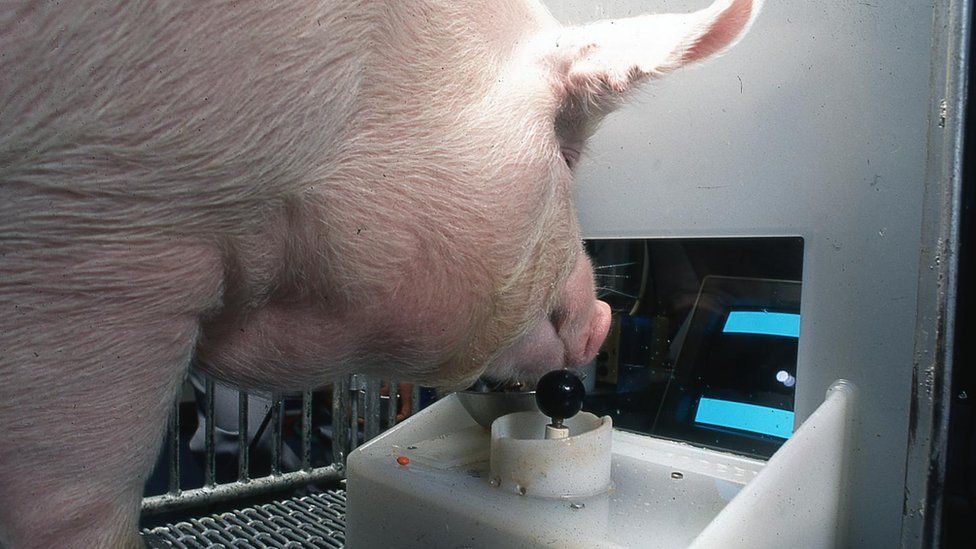 Dr. Candace Croney, head of this research, said that this kind of project is important because, as with intelligent beings, how we interact with pigs and what we do to them, affects them and is important to them.
In addition, the scientists They pointed out that pigs could play video games in general, especially since they are animals with presbyopia and without hands or thumbs.
This is not the first time pigs have shown their ability and high intelligence. In other experiments conducted in the past, they had given clear indications of their intelligence, as they could learn commands such as "sit". Of course, pigs do not have the skills of more advanced animals, such as chimpanzees, which do even better in video games, thanks to their hands. In future experiments to be performed on pigs, touch screens will be used instead controls.