As the vaccines for him COVID-19 have started to be distributed on USA but also in Greece, many dream of the day when they will be able to travel, shop and enjoy various kinds of entertainment. However, in order to be able to realize their dream, they may need to do something other than the vaccine. What will this be? An application for a vaccine passport.
Many companies and technology teams have started to develop applications smartphone ή systems for individuals to upload information about tests and vaccinations for COVID-19, creating digital credentials that individuals could show, to enter concert venues, stadiums, movie theaters, offices or even countries.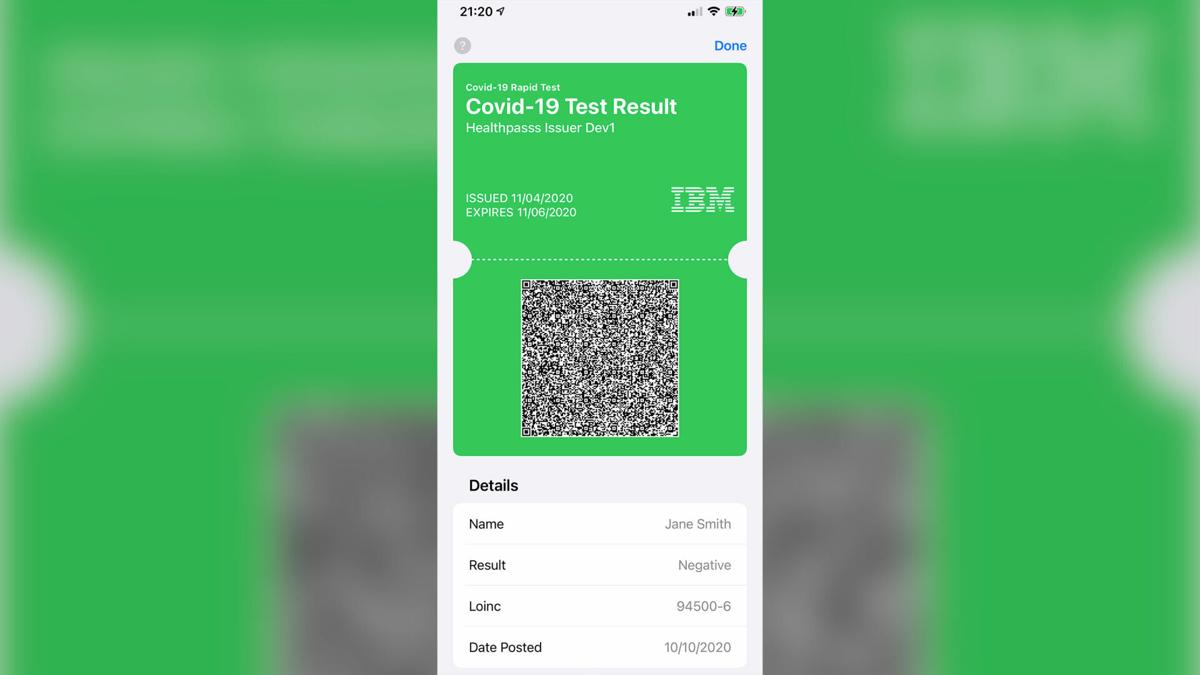 The Common Trust Network, an initiative of the Geneva-based non-profit The Commons Project and the World Economic Forum, has partnered with various airlines (Cathay Pacific, JetBlue, Lufthansa, Swiss Airlines, United Airlines and Virgin Atlantic) as well as hundreds health systems throughout the US and the Government of Aruba.
The "CommonPass" application created by the team allows users to upload medically data, such as the result of tests for COVID-19 or pass them in the form of QR code that can be shown to the authorities but without revealing sensitive information. For travel, the application states the conditions of the health permit at the points of departure and arrival based on the itinerary of each user.
Many tech giants follow a similar tactic. Indicatively, the IBM has developed its own application, called the "Digital Health Pass", which allows companies and sites to adjust the indicators they would require for entry, including COVID-19 tests, temperature controls and vaccination records. Then the credentials corresponding to these indications are stored in a mobile wallet.
In an effort to meet the challenge of returning to normalcy after the widespread distribution of vaccines, developers are called upon to meet other challenges - from privacy issues to the transmission of the effectiveness of different vaccines.
In addition, since the beginning of the pandemic, the Apple and Google put aside their competition to jointly develop a system based on Bluetooth, which notifies users if they have been in contact with someone with COVID-19. Also many countries and state governments around the world have developed and used their own applications.
Also, the Linux Foundation Public Health has partnered with the COVID-19 Credentials Initiative, a collective team of more than 300 individuals representing dozens of organizations on five continents, and is also working with IBM and CommonPass to help develop a set of universal standards for vaccine credential apps.
Part of ensuring widespread use of vaccine passports represents the large subset of the global population that still does not use or access a smartphone. Some companies are also developing a "smart" card that is something between traditional vaccine certificates and a digital version that is easier to store and play.
Once they have created a vaccine passport, companies need to make sure that people feel comfortable using it. This means addressing any concerns people may have about handling personal medical information and a vaccine passport.
"The Commons Project", IBM and the Linux Foundation stressed that privacy is at the heart of their initiatives. IBM says it allows users to control and consent to the use of their health data and allows them to choose the level of information they wish to provide to authorities.
With vaccines made by many companies in different countries at different stages of development, there are many variables that passport holders should consider.
"An entry point - whether it is a border or an area - will want to know if you have received the Pfizer vaccine, the Russian vaccine, the Chinese vaccine or someone else, so that it can decide accordingly."said Thomas Crampton, director of marketing and communications for The Commons Project. He added that the variation could be large: the vaccine developed by the Chinese pharmaceutical company Sinopharm, for example, is 86% more effective than COVID-19, while the vaccines made by Pfizer and Moderna each have efficiency of about 95%.
It is also unclear how effective vaccines are at stopping the spread of the virus, says Dr. Julie Parsonnet, Infectious Diseases Specialist at Stanford University. Thus, while a vaccine passport application will indicate that someone has received the vaccine dose, it may not be a guarantee that this person will be able to safely attend an event or travel. Specifically, Parsonnet stated the following: "We do not yet know if vaccinated people can transmit the infection or not. "Until this is clarified, we will not know if the passports are effective."
However, Brian Behlendorf, executive director of the Linux Foundation, expects that the issuance and adoption of vaccine passports will happen fairly quickly. It also estimates that a variety of applications that can work with each other will be widely available within the first half of 2021.